If you would like to sample a large variety of candy, then Sushi Candy will enable you to sample the sweet taste of Japan. You can choose between box sizes that range from 10 pieces to 30 pieces and have them delivered for free to anywhere in the world. The contents of these boxes change every month, but one thing is for sure, you'll find them packed with delicious and unique candy. Read more
Maria Luisa
Buongiorno bellezze, buon inizio settimana .. come avete trascorso il weekend? Io purtroppo ieri tutto il giorno a letto...malanni di stagione ,oggi sembra andare meglio per fortuna.
Read more
Le passioni di Concy
Collaborazione Sushi Candy: ♥.♥ Un' Emozione Inaspettata ♥.♥
Dolci sogni care colleghe, io stasera farò le ore piccole perchè non sono riuscita a scrivere prima la recensione a causa di un persistente mal di testa. Questa volta vi parlerò di un'altra azienda che ha gentilmente accettato la mia richiesta di collaborazione mandandomi un pacco ricco di golose scoperte. Read more
Jeanette Montgomery
Look what the postman delivered - so excited to try this months snacks! Thank you @sushicandynet.
Read more
Courtnay McLeod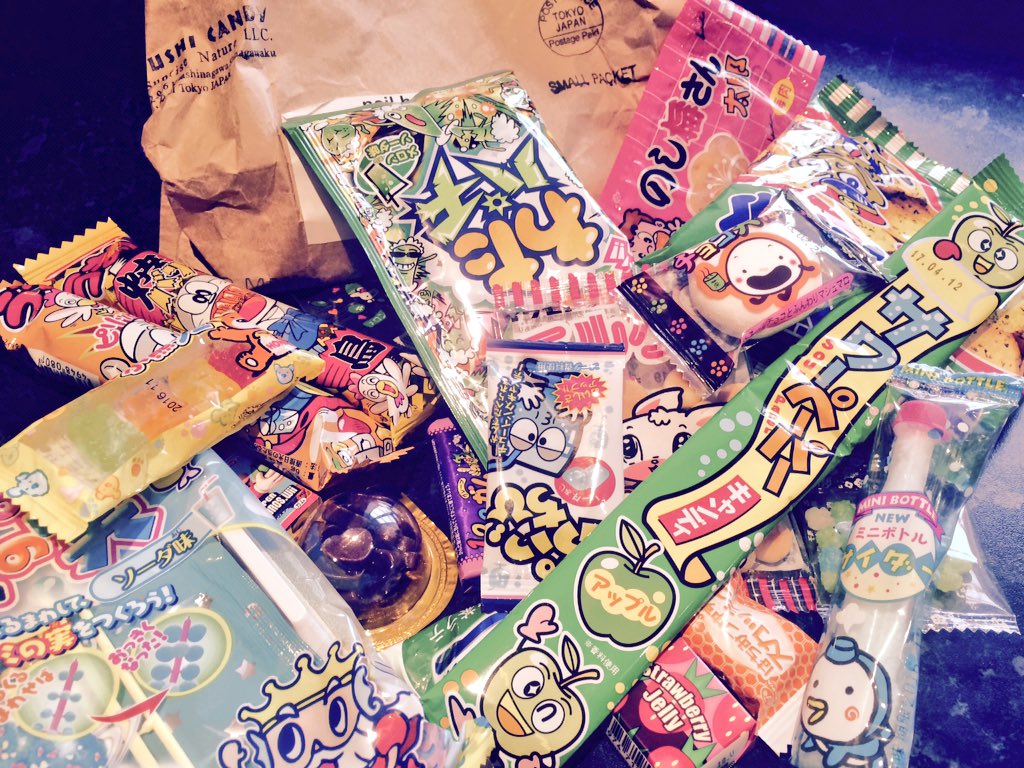 High excitement for a Saturday afternoon as some Sushi Candy arrives from Tokyo. Thank you @sushicandynet.
Read More